drats!!!
url:
http://www.dratslive.com
location:
portland, OR
press:
"Hyper and half serious, this is one hell of an artistic vision." – Marjorie Skinner, Portland Mercu... more.
agent
mp3s available
past shows:
10 View
The War was over...The only survivors were street animals: dogs, cats and rats. From these creatures, a new species of mutants evolved: Drats!!!

Portland, Oregon's quirky art-punk sextet, Drats!!!, is a new species indeed. Fronted by four devastating singers —Maddog, Yoon, Chad Deitchley, and the notorious Chairman —Drats!!! has caught the attention and imagination of many through their outrageous yet compelling anthems, abnormal imagery, and explosive stage performances. The band blends catchy pop songwriting, frenetic punk energy, and an imaginative, wicked sense of humor. Balancing demented story lyrics and urgent group vocals against driving percussion and unexpected rock hooks, Drats!!! music is a chaotic Circus of the Stars hosted by Jamie Farr on a maniacal speed binge! After all, the band is named after the original title for the post-apocalyptic Rock & Rule, a 1983 animated motion picture featuring music from Cheap Trick, Iggy Pop, Lou Reed and Blondie.

Since their formation, Drats!!! has been blowing minds at various popular Portland venues such as Sabala's, Berbati's Pan and Fez Ballroom. The band's critically acclaimed debut EP, Suicide Candy, was released in November 2004, bringing the group's manic performance into Portland homes.

2006 brings new excitement to the Drats!!! family. The band will continue to play live shows (locally and outside of Oregon) in support of their upcoming album entitled Welcome to New Granada. This highly anticipated release will be a rock operetta based on Over The Edge, 1979's sensational cult film of teenage rebellion.

Drats!!! is always looking for ways to promote their music. They will be happy to do anything they can do to help you with an interview or article.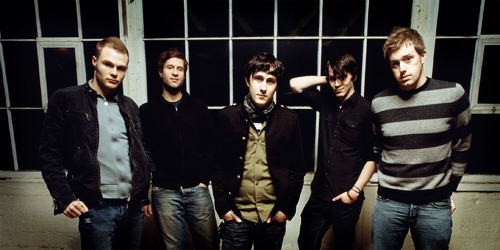 the four colour process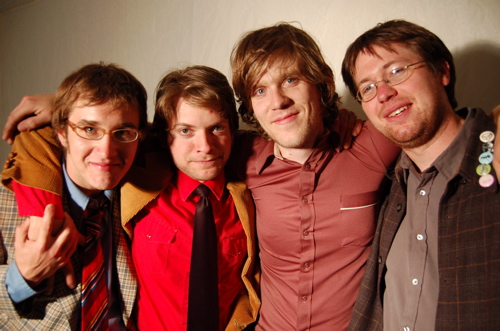 alan singley and pants machine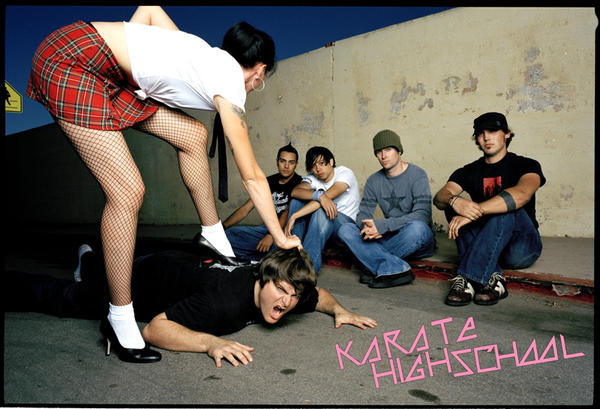 karate high school