charmparticles



Charmparticles are back, and they're bigger. And smaller. The former quartet, now standing three members strong, has released their first full-length album, Alive in the Hot Spell, building on the success of their well-received 2004 EP, Sit Down For Staying. The band's journey from writing room to record release goes literally around the world. The departure of founding member Adam Wayne left remaining members Pamela Rooney, Nathanael Merrill, and Sarah FitzGerald with a rare opportunity to re-evaluate their music and start again — from the beginning. Before heading into the studio, the members recharged their batteries solo, in Japan, Austria and New Zealand respectively. In January 2007 they packed themselves into their winter hideaway and wrote what would in the spring emerge as Alive in the Hot Spell.

Once pigeonholed as a shoegaze band due to their obvious nod to the dreamy, early '90s sounds of British bands like Cocteau Twins and Slowdive, the new lineup is focused more on allowing space instead of filling it up. "We didn't want to place the same parts on top of each other, and it became a process that let the elements live and breathe on their own. Then we'd re-evaluate and figure out whether to dust it with something else, leave it alone, or trash it," says Rooney.

Still plucking certain shoegaze elements from their repertoire, Charmparticles have focused more on songcraft than ever before. "Our process this time was definitely different," says FitzGerald. "We simply gave every song what we felt it needed—and never once tried to make them 'sound' like Charmparticles. We didn't want to be boxed in by what we had been." The messages vary throughout Alive in the Hot Spell's 12 songs, yet an exquisite, swirling atmospheric quality persists. Rooney's haunting melodies and counter-melodies are layered with FitzGerald's shimmering guitar work, infused with countless delays and reverb pedals to create an eerie, dreamlike world. Sprinkled into the mix are violin, toy piano, shakers, sleigh bells and electronic effects, all of which are driven forward by Merrill's gigantic drums. The result is a sound that is just at home in the lobby of a boutique hotel in Helsinki as it is in a nighttime drive through the desert.

As the group's first full-length album, Alive in the Hot Spell builds on the fan base Charmparticles have cultivated since their formation in January 2002. After their first release, The Scenic EP, in October of 2002, and Sit Down for Staying in 2004, the trio found a real sense of rebirth this time around. "I really feel like we're now in a place to realize any musical ambitions we want to realize," says FitzGerald. "We are liberated from the band we once were — not just from what people expected of us, but what we expected of ourselves." With Alive in the Hot Spell, Charmparticles accomplish several new feats—and they sound more than ever like the band they were meant to be.

Instrumentation
Pamela Rooney-vocals, bass
Sarah FitzGerald-guitars, keyboard
Nathanael Merrill-drums, programming

Discography
Alive in the Hot Spell (LP), 2007 (Terrestrial)
Sit Down For Staying (EP), 2004 (Childstar)
Scenic (EP), 2002 (self-released)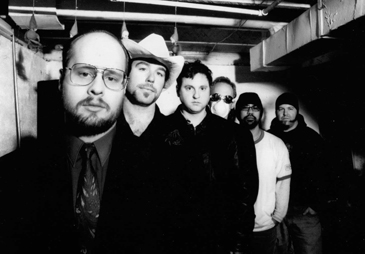 drats!!!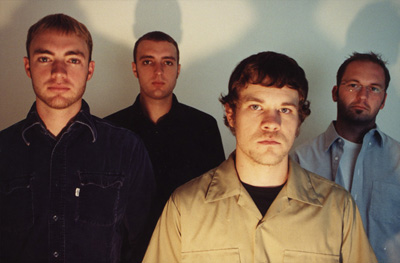 apollo quartet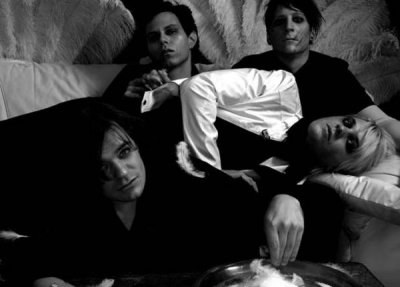 entertainment